Translation from Spanish by Pablo A. Gonzalez Herrera
Reprinted with kind permission from GARABANDAL JOURNAL / March-April 2021
GRACES: Confession, Bladder infection, encephalitis, grave hepatitis, kidney hemorrhage and heart failure.
To begin with I am going to give the account of something that happened here in Barcelona on February 11, 1969, feast of the Virgin of Lourdes.
CONFESSION:
Our dear friend, A.R., whose name I am not authorized to give here, went to visit a very devout family to talk about the Virgin, as was usual between them (something that we should all do more frequently). The visit was expected to last no more than half an hour but went on for more than two. My friend left in a hurry to be able to be present during the torchlight procession held in the Cathedral for the feast of the Virgin of Lourdes. No sooner had he begun to descend the stairs that to everybody's amazement and joy an intense smell of roses wafted around the room where they had been. After some time the smell vanished but the joy returned when that smell of roses came back even stronger. Joy, emotion, tears and heaven's grace. The son, who wasn't fond of Garabandal said unexpectedly: "I want to go to Garabandal." A friend of his who happened to be there said the same, and putting in his pocket a holy card of the Virgin of Garabandal he added after kissing it: "And now I am going to confession."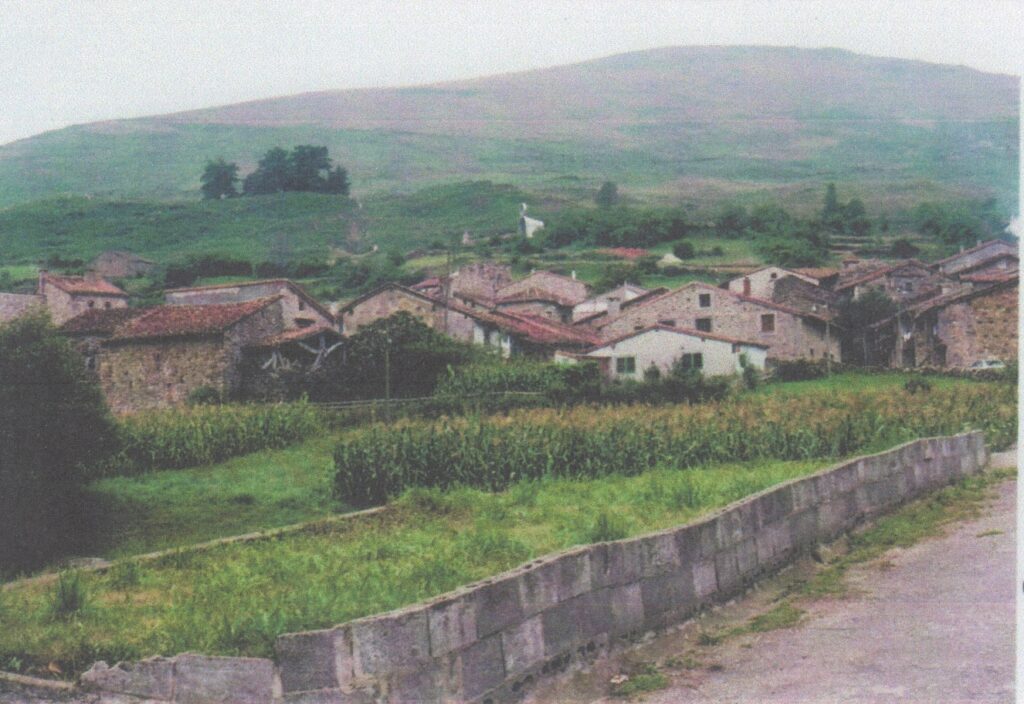 Some prodigies have taken place with the objects kissed by the Virgin in Garabandal as Conchita was told: "My Son will perform miracles through the objects kissed. Go and give away among the people what has been kissed."
BLADDER INFECTION: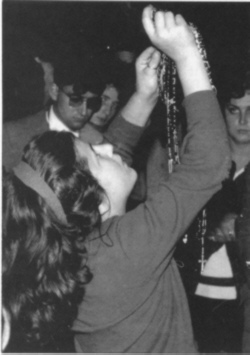 Here in Barcelona in 1966 Lady M.R was called because her two-year-old son José Luis, needed a shot due to a bladder infection that provoked high fever. Doctors didn't want to operate because of his young age so they gave him antibiotics to no avail. The lady, who had been called so that the boy would receive the shot immediately given his high fever, decided to put a medal kissed by the Virgin in the boy's bed. To the amazement of the doctors, the boy was cured with no further intervention. The fever had disappeared and everything was OK according to the medical analysis.
ENCEPHALITIS:
Something similar happened also in Barcelona on the 16th of November 1968. I am referring to the case of Javier Jauregui, a boy only forty days of age who due to encephalitis was taken to the Clinica Teknon where he received a proper treatment. But after some days his condition had worsened and the doctors who were attending to him pronounced him incurable. What else to do? Somebody put a medal kissed by the Virgin of Garabandal under the baby's body. After a while, to everybody's amazement, the boy was completely cured.
GRAVE HEPATITIS & KIDNEY HEMORRHAGE:
In San José's health clinic in Barcelona, located in the Punxet neighbourhood, we will just cite two out of several cases, in which there was an almost instant cure after being touched with a medal kissed by the Virgin of Garabandal. Those two cases were that of Doctor Carulla, from Sabadell, who was cured from grave hepatitis, and Mr. Argiiello from Valladadolid, who was affected by a kidney hemorrhage.
HEART FAILURE:
Another case took place in Barcelona on September 1968. Matilde Boleda, a 35-year-old professor in a public School in Manresa, was admitted to hospital to have surgery for a hernia. When the surgery was about to finish, the anesthetist said to Dr. Castellvi that the patient was dying due to heart failure. After trying with oxygen and serum to no avail, the doctors realized they couldn't bring her out of the coma. They fought on throughout the day but eventually the last rites were administered and they began to talk about taking her to her house so that she could die there. It seemed that nothing would change after medical consultation took place.
Then at 10 p.m., there was a shift change and the new nurse, María Dolores Mañá, started her work shift. She always carried with her a rosary kissed by the Virgin of Garabandal from the time of the apparitions, but it was a bit special because this particular one floated in the air because the Virgin took it in Her hands to kiss it. She asked for permission from the family to put the rosary between the patient's hands who still was in a coma.
A few moments later Matilde sat up and said: "What's up? What am I doing here?" Doctors couldn't believe their eyes but after eight days she was at home completely recovered (she was perfectly well from that moment but doctors wanted to check everything and she had to stay there for eight days).
Matilde's sister, after witnessing that prodigy, returned to the Sacraments in that very hospital, for she wanted to thank God and the Virgin, after several years of not practicing the faith. Blessed are those who believe without having seen and truly love our Mother of Heaven, the Holy Virgin Mary, who loves us so much.
Signed U.A.M.
Barcelona 1969, festivity of Saint Eulalia, martyr
Translation from Spanish by Pablo A. Gonzalez Herrera
Reprinted with kind permission from GARABANDAL JOURNAL / March-April 2021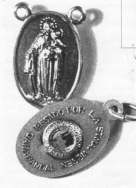 TO ORDER MEDAL WITH KISSED GARABANDAL MISSAL : A small limited number of small reliquary medals containing a piece of missal kissed by Our Lady are available. ONLY ONE ITEM per order, please. Workers of Our Lady request a donation of $10 or more by check, PAYPAL or Money order. Donations over $25.00 will receive a tax deduction receipt. God Bless you. This supply will be gone very quickly. No more are available. If desired order soon. No orders accepted by phone or e-mail. MAIL, CHEQUE or PAYPAL ONLY listed on bottom (DONATION) of this web page.
Please send cheques to:
Workers of Our Lady, P.O. Box 76607, 1661 Denison St., Markham, ON Canada. L3R 0N5