Sharing the Message of Love and Mercy of the Virgin Mary (GARABANDAL)
Welcome to
The Workers of Our Lady - Canada
*******PLEASE PRAY FOR UKRAINE*******
---
***NOTICE TIME CHANGE: From OCTOBER 9, 2022:  EVERY SUNDAY Rosary and Healing Prayers at the Shrine of Gratitude at 3100 Weston Road , TORONTO at 4 pm Sunday, Prayers after.**See below **
---
*****SPECIAL NOTICE: Helen Rozeluk, promoter and member of Workers of Our Lady Canada, was called by Our Lord to come home to Heaven on May 26, 2022. She is very dearly missed by all who have met her, but the work continues! Please pray for Helen, wife of Dr. Michael. *****  
---
Read about some of the MANY healings through the Kiss of Our Lady (as promised) in RECENT GRACES Section above. More very recent healing have just been received from various areas of the world. These stories are to be added vey soon - keep checking this web site. 
**APRIL 1, 2023: PLEASE CONFIRM AVAILABILITY FIRST BY E-MAIL OR TELEPHONE BEFORE ORDERING DUE TO VERY LIMITED NUMBER REMAINING. UPDATE ON KISSED MEDALS and SOME GARABANDAL ROSARIES  ---- SEE "HELP AND NEWS" ***. CAN BE ORDERED BY DONATE OR PAYPAL BUTTON Immediately (see BOTTOM OF ANY PAGE).***
For RELIC MEDAL only, Workers of Our Lady request a donation of $20, including mailing, or more by check, PayPal or Money order. Please provide your address with donation order. 
For ROSARY WITH RELIC MEDAL ATTACHED (one per order) $35. NOTE: FOR MAIL ORDERS to the USA please add $15 for additional Mailing Costs. MAIL or PayPal ORDER ONLY. Please provide your address with donation order. 
---
(1) NEW JANUARY 2023:  Fr. Angel Maria Rojas, SJ, is the author of one of the most important documentaries on Garabandal. He planned to publish it after his death and kept it a secret for years, until 2016. When he died in 2021, he left a final interview. This is the posthumous testimony ov one of the greatest connoisseurs of Garabandal. He insists that Garabandal is not a closed case, but rather VERY ALIVE.
WATCH:   https://youtu.be/bl33Rx2YLHw
SPECIAL NOTICE: BARRY HANRATTY PASSED (Editor of GARABANDAL Magazine)
(1) It is with great sadness and a heavy heart to inform all of the passing of Barry Hanratty (age 84) who was called by God to come home on October 1st, 2022. Most of Barry's life was getting the Message of Garabandal out to the world and worked with Joey Lomangino at the NY Center in Lindenhurst and publishing the "GARABANDAL" magazine.
After the GARABANDAL magazine ended, he continued to spread the word and started the "GARABANDAL JOURNAL" in 2002. Barry has ben a wonderful friend of Dr. Mike and Helen Rozeluk for many years both with sharing articles and also in the voice recording of the Ukrainian, Korean and some other languages for the Garabandal Movie. 
Barry will forever be missed as one of the foremost authorities on Garabandal, and for spreading Mary's Message around the world for more than 50 years. Barry will truly be missed but his work must go on.  - Dr. Michael Rozeluk. 
(2) ***IN NEED OF PRAYERS? *** Michael will gladly pray with you over "VIBER or FaceTime", using their kissed Garabandal medals.  Contact us by email to arrange time/date:   ourladyca@gmail.com 
(3) Fr. Jose Luis Saavedra's talk is available on "Garabandal and Priesthood" at Mater Spei YouTube channel. Fr. Saavadra is the author of the first doctoral thesis in the history of the Church on the apparitions of the Blessed Virgin at Garabandal. He is one of the key speakers in "Garabandal, Unstoppable Waterfall" new movie. See at https://www.youtube.com/watch?v=xtqyRkRN580 
(4) See NEW articles being added to various categories.
This group of people is dedicated to promoting and expounding upon the messages given for the world by the Blessed Virgin Mary in her alleged apparitions to four children in San Sebastian de Garabandal, Spain, during the years 1961 to 1965 and to reporting new developments as the Garabandal events approach fulfillment. In addition this group promotes other works of Our Lady. 
IMPORTANT
To this day, Garabandal remains an open question. It has NEVER been condemned.
Read the facts to dispel once and for all any misunderstandings of the status of Garabandal.
Please read it especially concerning Pope John Paul's attitude towards Garabandal.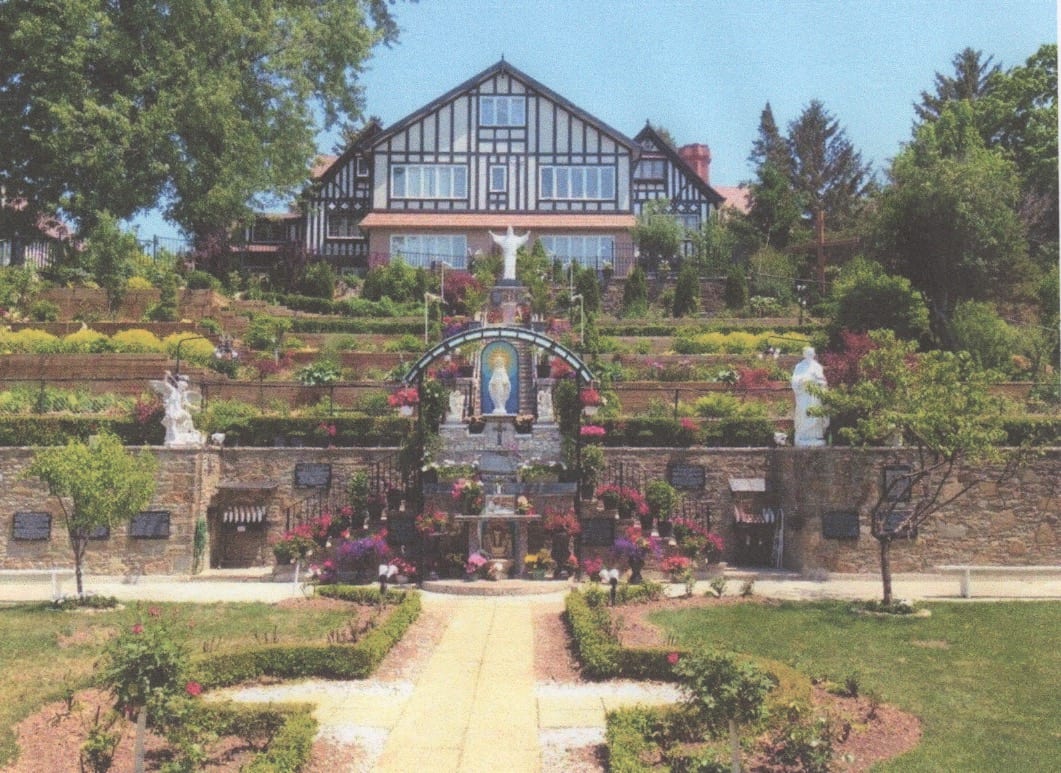 EFFECTIVE SUNDAY OCTOBER 9, 2022: WEEKLY Prayer Service Every Sunday at 4 pm
Marian Shrine of Gratitude 3100 Weston Rd. Toronto, Ontario
NEWS: Official Charitable Organization.
Our organization has been granted official status as a non-profit Charitable Organization by the Government of Canada. Your donations are now Tax Deductible.
We appreciate your financial support. Any donations over $ 20 will be issued a receipt.
Please Help SUPPORT us by using the DONATE Buttons below. Thank and God Bless you.