Lung Tumour Disppears (Maria Ortiz)
Inoperable Tumor Disappears:
Testimony of Maria Luisa Gutierrez Ortiz
Reprinted with kind permission from GARABANDAL JOURNAL January-February 2005
Excerpted from LOS MILAGROS O FAVORES DE NUESTRA MADRE DE GARABANDAL and translated from Spanish by Dr. Edward Serrano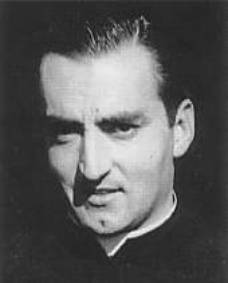 I was operated on for cancer of the womb, which was removed in 1971. This was followed by periodic chest and abdomen x-rays at the hospital every three months.
In 1974, the doctors noticed something in one of my lungs and further tests revealed another tumor which was growing. I went to a different hospital, and the diagnosis was confirmed. They gave me two or three months to live. The tumor
was inoperable.
A friend of mine, Father Ramon Maria Andreu, had a crucifix and a medal kissed by the Virgin which he loaned me when I asked if I could borrow them. Fifteen days later, while wearing the medal, I went for my next checkup. After examining the new x-ray, the doctor said: "The x-ray doesn't show anything." So, in that short time the tumor completely disappeared.
I don't have enough words to properly thank Our Lady of Garabandal. If I spent every day on my knees thanking the Virgin for this miracle, it would not be enough.
I want this published. I feel very unworthy of having had this healing.
Signed: Maria Luisa Gutierrez Ortiz
Salinas (Asturias) January 26, 1983
ED: UPDATED: See more details: My Mother's Cure – Malignant Lung Tumor
Reprinted with kind permission from GARABANDAL JOURNAL January-February 2005
order your copy of GARABANDAL JOURNAL
---