Video: Garabandal – The Eyewitnesses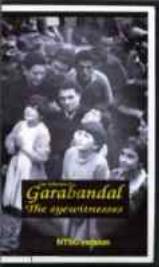 "For sure I'm happy with this video-it's wonderful … wonderful!"
Bishop Antonio del Val Gallo – eyewitness and bishop in charge of Garabandal from 1971-1991.
* Original footage of the four girls in ecstasy

* Interview with Bishop del Val Gallo, who states the Church's official view: "Garabandal condemned? No, that word has never been used."
* Available for any video system in the world.
* 72 minutes, in color and black-and-white.
* Available in more than 30 languages, including: Arabic, Chinese (Cantonese/Mandarin), Croatian, Czech, Danish, Dutch, English, Filipino, French, German, Greek, Hebrew, Hindi, Hungarian, Indonesian (Bahasa), Iranian, Italian, Japanese, Korean, Lithuanian, Malay, Maltese, Polish, Portuguese, Romanian, Russian, Samoan, Sinhalese, Slovenian, Slavic, Spanish, Swedish, Tamil, Tongan, Ukrainian, and Vietnamese; also for the hearing impaired.
Video is $25.00 U.S., payable to "Michael Tubberty".
Order through:
St. Michael's Garabandal Center
889 Palo Verde Avenue
Pasadena, California 91104-4020 USA
tel./fax: (626) 798-3033
IMPORTANT: Please specify language and shipping address when ordering.